Please call us directly on 01434 381509 to discuss your requirements. 
 

Alston Youth Hostel is a 3 Star Independent Hostel (franchised to the YHA) situated in the town of Alston and located directly on the Pennine Way. 


The hostel is the first accommodation you reach in Alston after the long walk over from Dufton via Cross Fell.
We are also about half way on the ever popular Coast to Coast (C2C) cycle route and have a fantastic secure, indoor cycle storage facilities for up to 30 bikes. 
independenthostels.co.uk/c2c-cycle-route-accommodation/
Neil and I are extremely keen walkers so we know what is important and aim to provide a relaxed friendly, warm and comfortable stay! 
We have walked most of the paths around Alston Moor and have a vast knowledge of the local routes. We have also walked further afield in Cumbria and the 2 neighbouring counties of Northumberland and County Durham.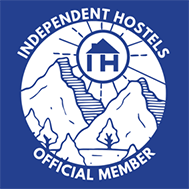 Alston Youth Hostel's Privacy Statement